[This post has been updated for 2020, read it here.]
Today, "as a service" tools have come to dominate the digital landscape. Even unified communications have their own term, dubbed unified communications as a service (UCaaS). This platform isn't new by any means, but it continues to grow in popularity as a reliable method for delivering communication services. The top UCaaS trends are all relating to platforms that combine voice and telephony, web, audio, and video conferencing solutions, text messaging and instant messaging, and other features that are essential for communication.
And while some of the other "as a service" industries have become ultra-competitive, UCaaS is poised to grow with the emergence of 5G and as businesses develop plans for creating their own real-time communications and VoIP apps.
Cloud Softphone is an application platform as a service (APaaS) that provides many of the same features as a UCaaS platform. As trendsetters in this industry, we understand the needs of major communication service providers (CSPs) and their clients, as well as businesses that require dedicated VoIP apps for internal and external use.
If your company is looking to develop its own unified communications solution, you're going to want to know what trends to look out for.
1. Streamlined 4K Video Isn't That Far Off in VoIP
The best VoIP platforms currently support 1080p, but it's only a matter of time before 4K becomes the digital standard. For large businesses, the infrastructure is already available to accomplish this. One of the major hurdles is maximizing network availability and reliability.
5G's high throughput and low latency can solve this problem. The 5G architecture will use network slicing to prioritize packets, which will allow for seamless 4K video.
Businesses who have access to a UCaaS platform that offers 4K video will see an improvement in sales calls, video conferencing, recruiting, and other day-to-day operations.

2. 5G Will Empower UCaaS
Here at Acrobits, we've been preparing for 5G's rollout for over a decade. 5G is more than just the fastest mobile network mankind has ever created. It has the potential to change the way we access the Internet.
You see, 5G promises ultra-reliability, blazing fast speeds, and low latency. Combine that with its ability to prioritize packets, and you've created the perfect environment for mobile VoIP solutions.
In a 5G environment, businesses will be able to choose between traditional cable providers and 5G networks for their primary Internet connection. This new approach will allow businesses to communicate on the go like never before. However, these companies will need to have reliable real-time communication apps in place if they want to capitalize on the emergence of 5G.
3. Telehealthcare Will Continue to Grow
The healthcare industry is slow to adopt new technologies. The Health Insurance Portability and Accountability Act (HIPAA) carries substantial fines for healthcare companies that violate patient confidentiality.
With advanced encryption now readily available, many healthcare companies are looking to develop mobile health strategies and applications. UCaaS has already started penetrating the healthcare industry through the implementation of telehealth and other mobile health app services. According to Mordor Intelligence, the mobile health market share totaled $24 billion in 2017 and is expected to exceed $100 billion by 2023.
UCaaS platforms have a variety of uses in the healthcare industry, including things like remote patient visits, internal hospital communication, and rapid response during emergencies and other crises.
Cloud Softphone was instrumental in helping Mobile Heartbeat develop their platform, which was eventually purchased by healthcare giant HCA Healthcare.
4. Collaboration Will Remain in the Spotlight
One of the main reasons why businesses invest in a UCaaS platform is to improve collaboration. A UCaaS platform provides a company with all the real-time communication services they need in one convenient location.
Right now, communication is difficult for businesses as they juggle dozens of apps at once. They have apps for voice and video calls, instant messaging, project management, customer databases, security, and everything else they need.
This approach isn't practical and wastes a lot of resources. Cloud Softphone solves this problem by combining all of this functionality into a customized platform that is designed with the company's needs in mind. You never have to compromise on functionality because you can choose the exact features you want.

5. The Push for AI Will Intensify
We live in an era of big data and analytics. As companies grow, so too does the quantity of the data they collect. And with so much data, it's nearly impossible to analyze it manually. Sophisticated UCaas platforms will have analytics and rely on artificial intelligence to analyze data and create strategic conclusions.
AI has the ability to analyze large quantities of data quickly. Because of this, its uses are nearly infinite. In UCaaS, AI could help companies:
Boost sales by identifying strategic products and services

Increase productivity by simplifying tasks like booking meetings, transcribing notes, and other tedious tasks

Monitoring an employees app usage
UCaaS platforms that offer analytics and AI will be positioned to capitalize on this growing industry as large corporations look to create their own UCaaS platforms.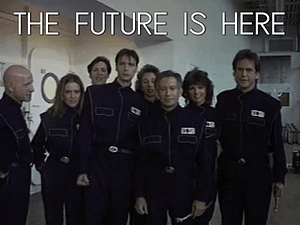 Build Your UCaaS Platform with Cloud Softphone
Cloud Softphones' award-winning platform is exactly what you need to create your own UCaaS. Our platform lets you pick and choose the features you want. Here are just a few of the things we offer:
Crystal clear audio and video calling

Best in class encryption

Push notifications

Messaging

File transferring

API integration

Support for iOS, Mac OS, Android, and Windows

Smart contacts
We don't force you to settle for something you don't want. Instead, we help you build the right mobile VoIP app for your business. Cloud Softphone is guaranteed to save you hundreds of thousands of dollars on development costs, we offer ongoing support, and you can easily build your app in hours rather than months.
Are you interested in learning more about UCaaS platforms and how they can benefit your business?
Book your demo with a member of the Cloud Softphone team today.