Advertising is a crowded space with many people fighting for your business. Digital marketing isn't new by any means, but it's a newer approach to advertising that focuses on digital platforms.
But before you spend thousands on a digital marketing campaign, you should take the time to understand what digital marketing is, how it works, and what makes it so successful.
What Is Digital Marketing?

There is no proper answer to this question. Simply put, digital marketing is any form of marketing that takes advantage of digital mediums.
Think about it like this…
Any marketing campaign that relies on the Internet is tied to digital marketing. Some of the most popular forms of online advertising include:
Websites

Email marketing campaigns

Landing pages

PPC ads

Lead generation

Analytics
But it's not as easy as building a website, creating an app store listing for your app, and getting rich. Digital marketing strategies take time to develop and expertise to execute. 
A successful digital marketing strategy must talk with customers, not at them. It's about creating value, personalizing the experience, and showing them that you understand their pain points and have the answers.
Digital Marketing Helps You Define Your Goals

Unlike traditional marketing methods, every aspect (and dollar) spent on digital marketing is trackable. KPIs are a staple in most aspects of digital marketing because it's a lot easier to collect analytics when they are tracked from the source (a click, signup, or some other form of action. 
This makes it incredibly easy for you to define your goals and maximize every dollar spent achieving them.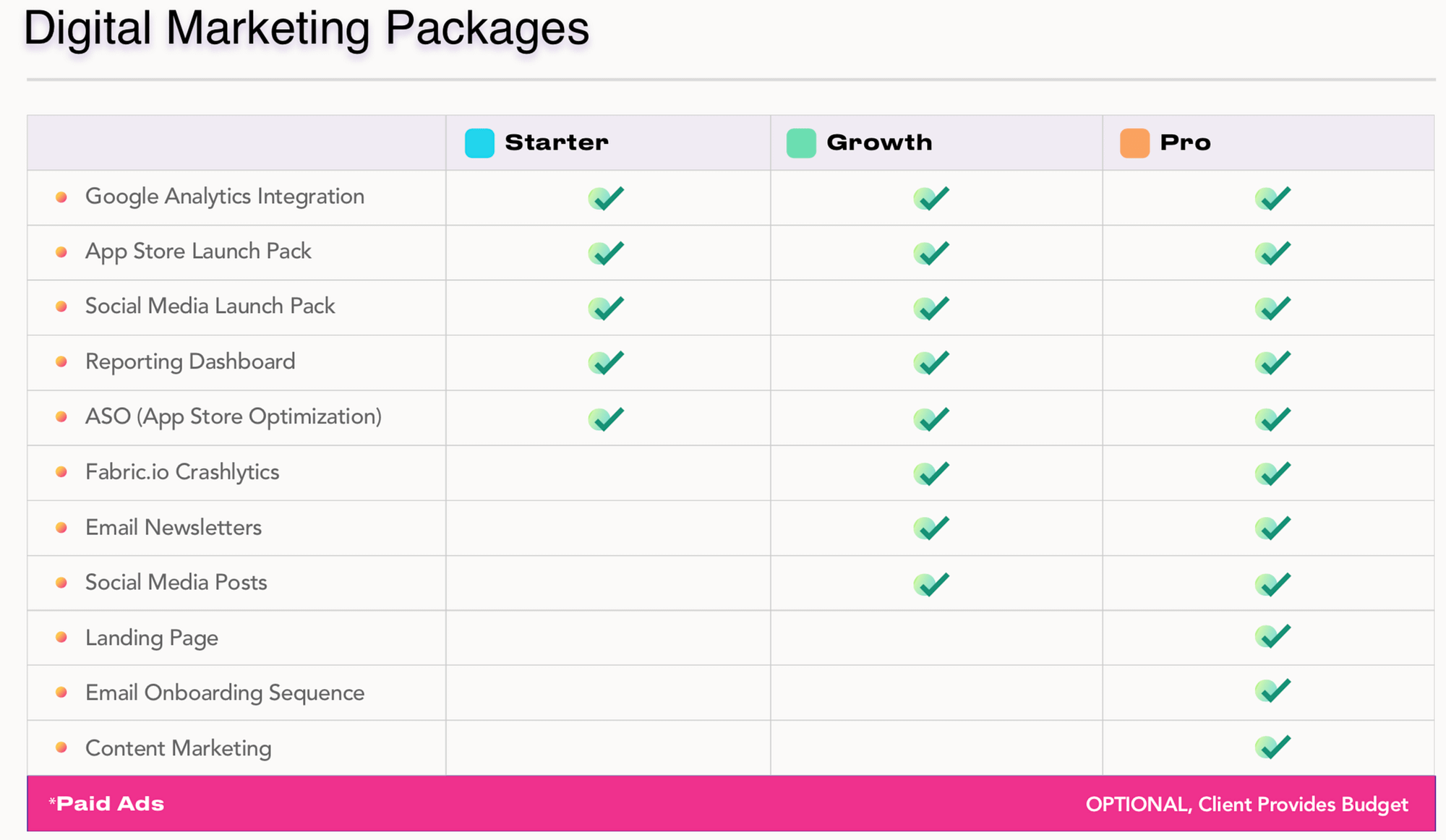 Learning Digital Marketing Takes Time

Unless you're already a marketing professional, learning all of the nuances and tools of digital marketing will take time. You have to learn which KPIs to track, how to develop content, strategies, and how to engage with your core audience. All of these tasks are time-consuming and are best left to professionals who understand how to approach them efficiently.
It's easy for you to waste time and money when you don't know how to approach digital marketing. Add to that the fact that your competitors are already rolling out their own digital campaigns and you'll quickly realize you don't have time to waste.
But how do you avoid making these mistakes? You know, the ones where: 
You spend a couple thousand on PPC ads and get zero clicks.

A landing page is created and generates no leads

Every dollar spent seems to produce nothing of value
The answer? You recognize your strengths and weaknesses and work with a company that specializes in digital marketing.
Meet the New Acrobits Digital Marketing Packages

Acrobits recognizes that not all companies have access to proven digital marketing services. That's why we created our new digital marketing packages to help companies like yours advertise, promote, and grow their apps through personalized marketing services.
Our company can help you with everything from:
Preparing your app for launch on the various app stores

Producing content for your social media channels 

Increasing your brand awareness across all digital channels

Strategizing, creating, and tuning your PPC ads for Google, LinkedIn, Twitter, Facebook, and Apple

Tracking KPIs and collecting analytics

Developing email marketing campaigns, newsletters, sequences, and more

Creating a content strategy that you can use to land new leads, nurture existing ones, and create value for your customers across your website and social media accounts
We're making it easy for you to pick and choose the digital marketing services that you need for any app that you create with us. Our team understands the mobile industry and knows exactly what it takes to get an app off the ground and in the hands of your consumers.
We've created a series of digital marketing packages that will help you build brand awareness and stand out in the crowded marketplace.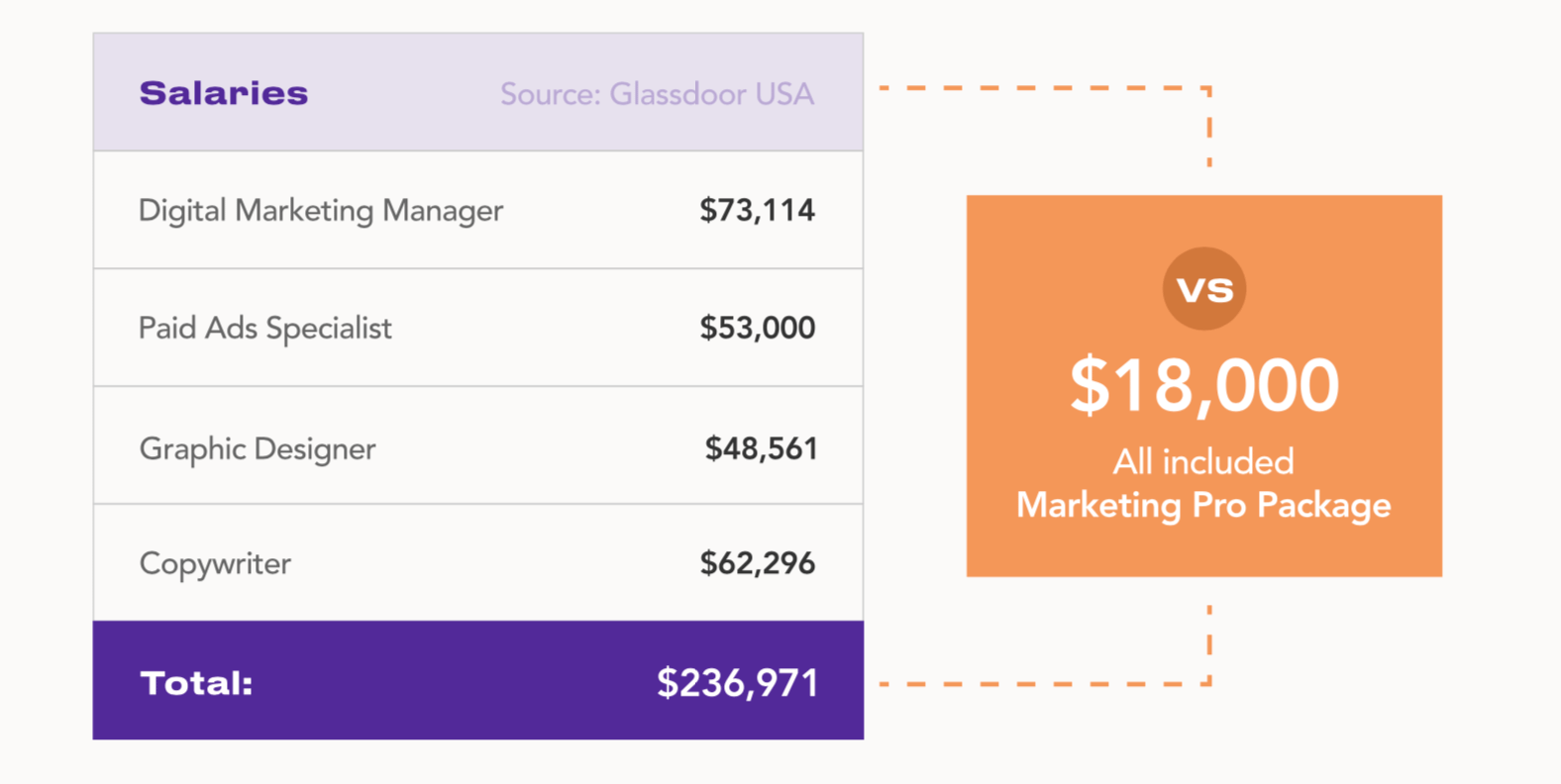 Our Digital Marketing Plans

Starter – $400 (per month)

Growth – $800 (per month)

Pro – $1,500 (per month)

Paid Ads – Your ad budget + $800 management fee (per month)
There's no need to spend over $200,000 a year hiring an entire marketing team when we can handle it all for you. Our plans will generate results and can be upgraded at any time, making them scale with your business, unlike an in-house team which is very expensive to scale.
The Acrobits Digital Marketing Process in Action

Our services are great for communication service providers that want to get more out of their marketing campaigns. Here's what a sample campaign using the "Pro" package could look like for a CSP:
We help you maintain a smooth launch on the App Store. We help you implement detailed analytics so you can learn how your users use the app, where they are downloading it from, and where they are experiencing problems.

We promote the launch of your app.

Using our launch packs, we promote your app on social media, create a detailed App Store listing, and make sure potential users know you exist. 

We develop a landing page.

Our designers and copywriters work together to create a landing page that addresses the pain points of your users and entice them to sign up for or download your app.

We create email campaigns that deliver.

Our team creates the initial onboarding emails and helps you create email sequences to reach out to existing leads, customers, and other interested parties.

We create actionable reports.

Monthly reports are created that show your KPIs, where you are winning, and where improvements can be made.
Ready to Upgrade Your Digital Presence?

Our new digital marketing packages are set to go live, and we'd love to work with innovative companies like yours to help you set and achieve your goals.
Interested in learning more about what our packages include? Use the button below to schedule a 15 min call today!