[This post has been updated for 2020, read it here.]
VoIP communications are becoming the global standard for businesses across the globe. And with the coming of 5G, this trend will only continue to grow. Mobile communications apps are no longer optional for businesses that want to be competitive. The largest companies in the world are spending their resources developing real-time communications systems to build their brands, improve the user experience for their employees and customers, and to increase productivity.
It's no secret that building your own VoIP and communications app is incredibly expensive and time-consuming. Many businesses make the mistake of only looking at the surface costs of building an app. An app requires more than a team of developers. The development process itself is important, but an app must also be compatible, receive updates, and ongoing support if it is to succeed. And as you can imagine, all of these things are costly.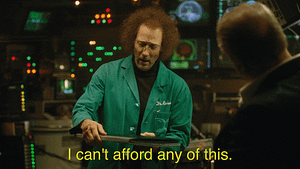 Building a mobile communications app that combines security and advanced features is another issue in itself. Premium features like encryption, high-quality audio and video, and secure file transferring take time and money to develop properly.
With over 197 billion app downloads in 2017, and with the global app market poised to reach $188 billion in 2020, your company needs a mobile communications app that will position it to take advantage of these trends. However, in order to do this, your business will need a reliable platform that is capable of providing unified communications to your users.
Cloud Softphone is the right choice for businesses that are looking to build a mobile VoIP app for internal or external use. With our platform, you can access one of the richest feature sets on the market, pay much less in development costs, and effortlessly keep your app up-to-date and maintained.
Why You Shouldn't Develop a VoIP App from Scratch
Unlike basic apps with limited functionality, a reliable mobile communications app requires detailed industry knowledge to get it working properly. Building one from scratch isn't easy and there are several features that will cost you a fortune to develop. Some of these features include:
High-quality audio and video codecs.

Your VoIP app has to provide a seamless experience. Dropped calls, stuttering audio, and video, and other quality issues will turn your customers away. Your audio and video capabilities need to be flawless.
Encryption.

Public encryptions libraries aren't safe. Developing an in-house encryption system is no small task. It requires a lot of resources, time, and expertise. A private encryption stack like the one we offer is not only economical, but it will keep your messages and files encrypted so you don't have to worry about wiretapping and other privacy breaches.
Mobile device support.

Your VoIP app will behave differently depending on the device that it's being used on. Supporting iOS and the nearly infinite number of Android devices requires a full-time development team.
Mobile and desktop support.

The majority of your users will access your app on mobile, but it's still worthwhile to offer desktop support. This additional support will increase user satisfaction, but porting your mobile communications app to desktop isn't a simple process.
External provisioning.

Developing, configuring, and deploying a VoIP app is challenging. This process can waste time and resources if you aren't familiar with mass deployment for your endpoints.
All of these features (and more) are readily available through the Cloud Softphone platform. Features and processes that cost tens of thousands to create can be implemented into your mobile communications platform with the click of a button. We make it easy for you to design, test, and deploy a mobile communications app that fits the needs of your target audience.
The Real Cost of Developing a Mobile Communications App
Whatever your reasons for needing an app, you're going to want to understand what it costs. An app requires many forms of capital. These costs include total development costs, time, and opportunity costs.
Hiring a Development Team
This is one of the biggest costs you'll have to incur if you decide to develop your own app. A typical development team will consist of:
An enterprise architect:

This individual will bridge the gap between business needs and technological functionalities. Having an enterprise-ready app is essential today, especially as your business scales.
A project manager:

This individual will oversee the development project and ensure everything goes according to plan.
A UI/UX designer:

The user experience is important, and a UI/UX designer works to create an app that looks and feels good to use.
A software developer engineer:

This individual codes the application itself and all of the functionality you need. Depending on the size of your app, you may require more than one software developer.
A quality assurance (QA) engineer:

Your app must work. A QA engineer tests the quality of the code, discovers bugs, and tests its stability.
The average salary for each of these roles far exceed $100,000. The development process on its own can easily cost between $100,000 to $500,000.
A Kinvey survey of CIOs found that the average price was around $270,000 per app.
Talented Developers Aren't Cheap
You're going to want the best talent on your side when developing your app. But here's the issue. Talent is expensive and in high demand in the tech world. Top companies are always scouting the best developers. So, if you want to convince them to take on your project, you have to be willing to pay for that exclusivity.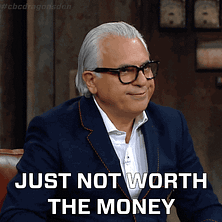 Building an App Takes Time
Time is another aspect that you need to consider. Before developing your app, you need to have a thorough understanding of a few things such as:
How quickly do you need the app developed?

What features does it need to include?

How will you replace developers if they drop off?
The average app can take anywhere from 100 hours to 1,000+ hours to build. Putting an exact total on development time is difficult as every app has its own unique set of features.
Here are the most common things that influence how much time an app will require to develop:
The type of app being built

What platform it is being developed for

The genre of the app

What features need to be included

The quality of your development team

How updates and ongoing support will be handled
Coding a basic app isn't hard, but adding advanced features like cross-platform support, encryption, and other things are. Every time you introduce a new feature, you should expect the length and cost of the projection to increase.

Supporting an App Is Expensive
You still have to support your app after building it. A finished app that is in active use requires ongoing support if you want it to remain stable. Maintaining a team of developers to code new updates, fix bugs, and provide ongoing support is often more expensive than developing the app itself.
The average annual total for maintaining your app is around 20% of the original development cost. Support costs include things like:
Hosting the app on a server

Offering a stable experience for all supported iOS versions, over 24,000 Android devices, and Windows

Monitoring known bugs and exploits

Issuing updates

Maintaining licenses

Cloud Softphone Saves You Time and Money on Your Mobile Communications App Development
If the average app costs $270,000 to build, Cloud Softphone will cut your development costs by more than 95% through first-year costs and ongoing support. Our platform provides you with advanced features, ongoing support, and the ability to scale your app as your business grows.
Here's what Cloud Softphone can do for you:
Save you hundreds of thousands on in-house developers and ongoing support with a platform that's deployed over 140 million endpoints

Offer seamless mobile and desktop-readiness

Provide constant support and same-day updates for Android and iOS

A clear fee structure with no hidden costs

The ability to scale your platform as you grow

Unlimited testing opportunities until you're happy

Integratable web app functionality
We make it easier than ever for you to build your mobile and desktop VoIP app. With Cloud Softphone, you don't have to compromise on anything when it comes to developing a custom app for your business.
We have over a decade of experience working with large telecommunications companies, security-conscious businesses, communication service providers, and various companies looking to create their own real-time communications application.
Our platform provides enhanced VoIP functionality that you can use to add things like rich messaging, voice, video, encryption, push notifications, and other premium features. We offer the richest feature set on the market for a fraction of the price it would cost to develop it yourself.
Want to learn more? Contact a member of the Cloud Softphone team today to book your demo. We'll walk you through our platform and show you how you can build that $270,000 app in only a few hours.