Let's face it. Intercom technology hasn't been exciting for decades. You push a button, someone is notified, a scratchy speaker booms back their response, and a barely functional microphone picks up parts of yours.
The best thing about past intercom technologies is that they existed, and that's not saying much. 
Businesses rely on intercoms for a variety of reasons. Whether you're accepting deliveries, screening visitors to your business, or something else, you need these interactions to be meaningful and to work.
You can't afford to experience poor video and audio quality using systems that were thrown together with little to no thought put into functionality and the user experience.
That's why Cloud Softphone has worked hard to create a better intercom solution — one that you can rely on to deliver carrier-grade communications, a seamless experience, and all the customization you need.
But before we dive too deep into what we've created, it's best we take the time to understand how intercoms work.
The Types of Intercom Systems
Traditional intercoms have been in service for decades. They are a useful tool for facilitating basic communications, allowing entry into restricted spaces, and for screening visitors to a location.
There are several different types of intercoms that both individuals and businesses use. These include:
Wired Intercom Systems.

This is the traditional form of intercom that exists in most buildings. This technology has existed for decades and is considered the most reliable because it isn't prone to potential interference like a wireless system is.
Wireless Intercoms.

Sometimes your business doesn't have the luxury of running long networks of wires. Wireless intercoms offer the same functionality as any other form of an intercom system. 
Carrier-Current.

This system is similar to a wired system, except that it's wired directly into the electrical system of the home or building it's installed in.
With each of these systems, users will connect with the owner using a button, extension, or an app that sends a notification telling them a visitor is at the location.
The major difference between these solutions is the overall technology that they rely on to function.
A standard audio-only intercom will allow for two-way voice transmission, but nothing else. In contrast, a video intercom will capture the visitor on video and transmit that to a centralized system or dedicated app.
So, if these solutions already existed — why is there such a need for better options on the market?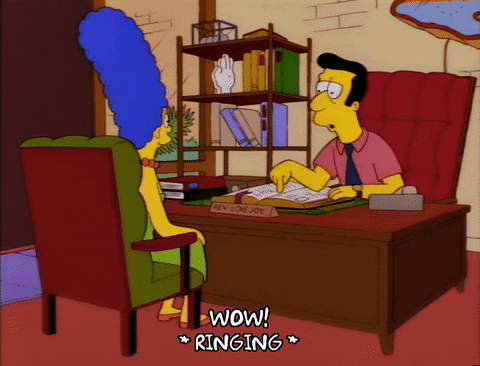 The Problem: No One Is Focusing on Software
The market is full of intercom solutions, but the majority of these options lack the software to make their product work properly.
After all, these companies specialize in making the hardware. They spend time researching the best components, building a unit that is durable enough to survive specific weather conditions, and general use. The software aspect of their solution is an afterthought. 
All of this translates into a poor user experience.
The intercom solution may work, but users on both ends can quickly become frustrated. Whether it's apps that just don't work, low-quality signals, or a myriad of other problems, in all of these cases, the user experience will suffer.
Hardware can only get you so far if the device doesn't work as intended. That's why it's important for intercom solution providers to leverage the right software.
Cloud Softphone: White Label, Carrier Grade Intercom Software
You asked, and we listened. Our team has been hard at work creating a seamless intercom app that you can pair with your existing hardware.
Cloud Softphone's intercom app is completely white label, so you can benefit from our proven technology while still maintaining brand awareness.
Our platform lets you access our award-winning software, and is fully customizable and capable of integrating with all of the rich features our customers have come to love. We make it easy for you to continue delivering seamless user experiences for everyone involved. 
How does our app work?
You purchase and design your build of Cloud Softphone.

You can fully customize it to match your branding and choose whatever features you want.
Your app is deployed in just minutes.

Our team will perform a quick review. If everything checks out, your app will be ready for deployment.
You integrate your build with your hardware.

The app you build will be integrated with your hardware and deployed for end-users.
Your intercoms get that much better.

The intercom owner will receive push notifications to their mobile device or desktop computer. They can answer from anywhere in the world and control the interaction however they want.
Your users can customize how their intercom works.

Cloud softphone uses Dual Tone – Multi-Frequency functionality that lets your users fully customize their intercom solution. They can program what each button does based on their needs.
The latest Cloud Softphone app offers a drastic improvement over other options on the market. There's no need for software to be an afterthought anymore.
Try Cloud Softphone's New Intercom App Today
Are you looking to improve the capabilities of an intercom solution your company offers? See the difference Cloud Softphone's new intercom app can make for your company.
Get in touch with a member of our sales team today to schedule a demo. Don't let your user experience suffer because of lackluster software. Our team of experts understands communications technology, and we can help you transition to our new app in no time at all.